Flying Probe Testing is becoming more popular due to testing technology improvements. A Flying Probe tester uses agile robotic test probes to access and test circuit boards that would otherwise be inaccessible to fixture-based testers. The test provides full coverage of open/shorts, solder joints, component placement and values. Although most Flying Probe systems do not perform Power Up and Functional Tests, our in-house Seica Pilot LX has the ability to do both. Testing House gladly provides full service Flying Probe Test Programming and Development.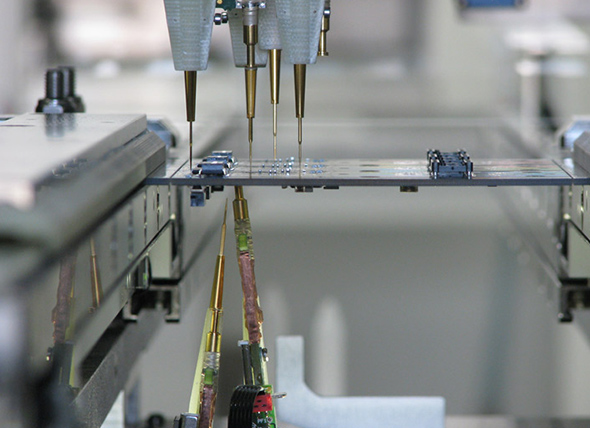 Flying Probe Test
Testing House offers full Flying Probe Programming and Test Development using its very own Seica Pilot LX Flying Probe Test Stations.
Measures Component Values
Tests Component Placement and Polarity
Identifies Missing Components
Can Test Unlimited Amount of Test Points
Power Up and Functional Tests Abilities
Provides Visual Inspection with On-Board Cameras
Benefits
Increased Test Speed, Increased Fault Coverage, Highly Improved Access to Test Points and Components, No Fixture Required, Easy Setup.